? Meet the Boondall Vet Team ?
Meet the vets and nurses behind the care at Boondall Veterinary Surgery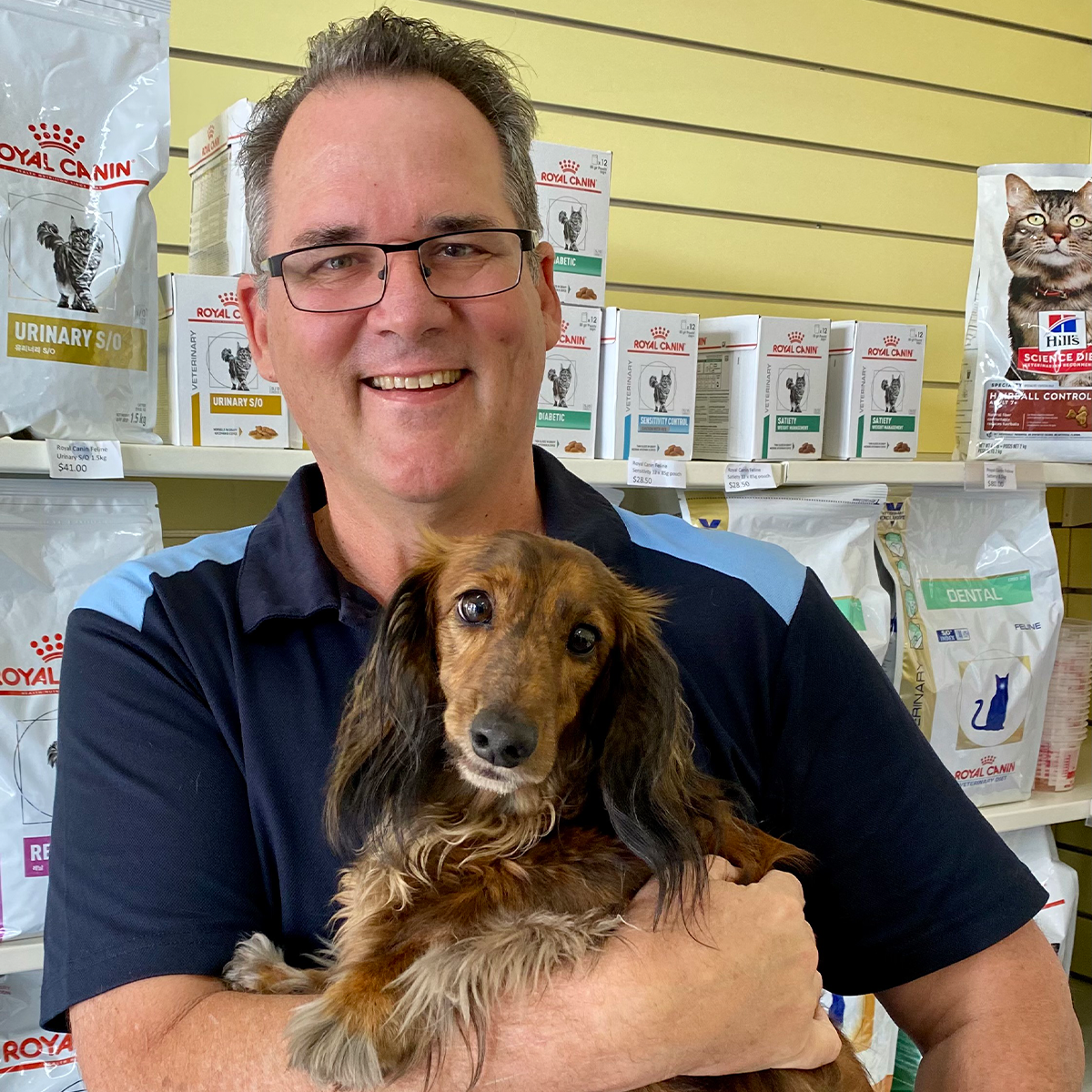 Dr Darryl Bates – BVSc
Darryl graduated in December 1987 and started working at Boondall Vet the week between Christmas and New Year. He became the sole owner in 1991.
Over the thirty odd years he has had short sabbaticals working in other practices including an after hour's emergency service and specialist hospital but always returned to work at Boondall. He still enjoys seeing owners with their new puppies and kittens for their vaccinations.
Darryl has a partner of 30 years, three children (all young adults now), a mature aged Abyssinian called Jack and Archie (a regular visitor into the consult room to say hello to clients) a long haired Miniature Dachshund.
Dr Cora Lau
Cora has worked at Boondall Veterinary Surgery since 2006; when she first moved back to Brisbane after starting her veterinary career as a small animal Veterinarian in Tasmania.
Her full-time position is based at the University of Queensland where she helps train undergraduate and postgraduate students. You will find Cora at Boondall Veterinary Surgery on some Saturdays as she would like to continue to work with small animals, to complement her work at UQ.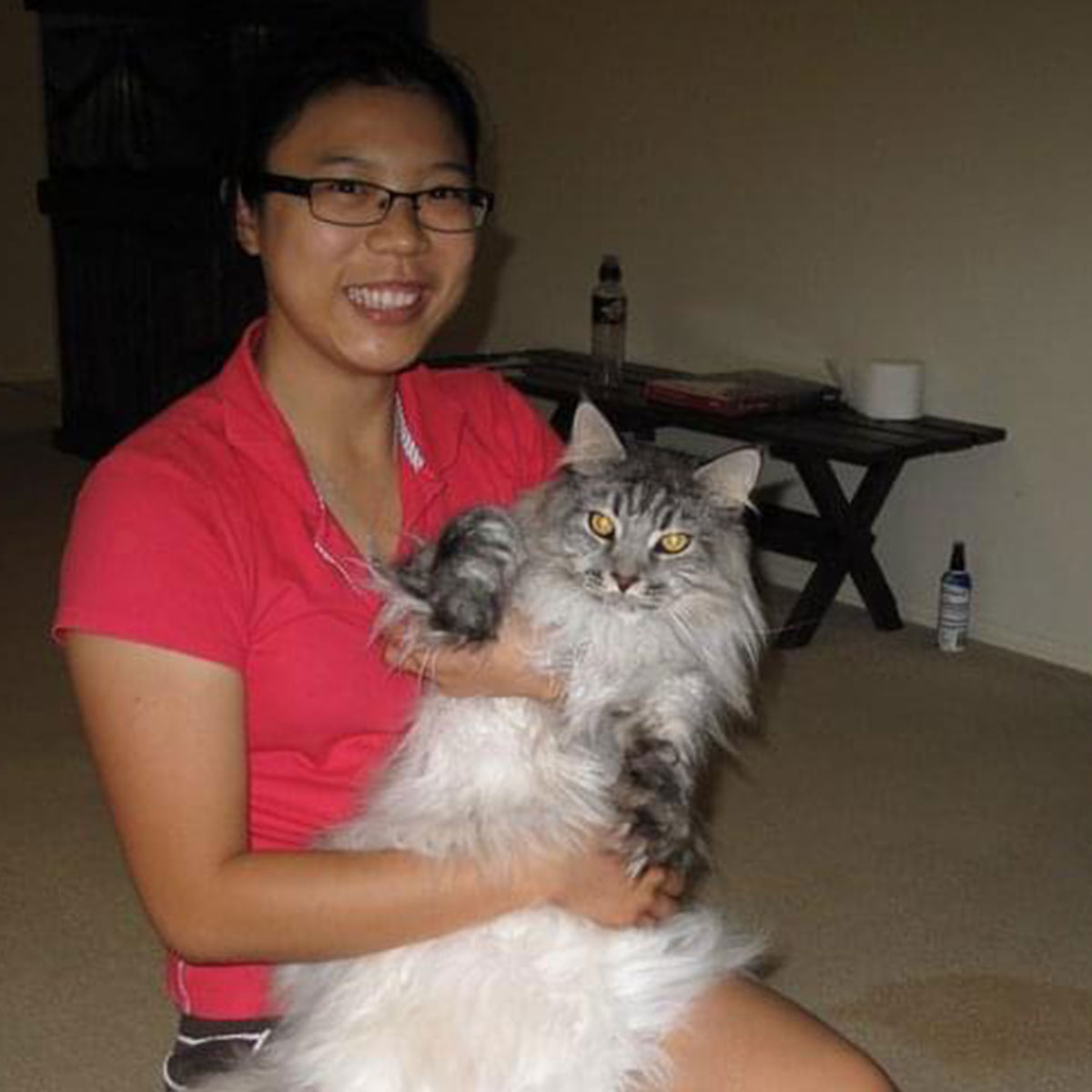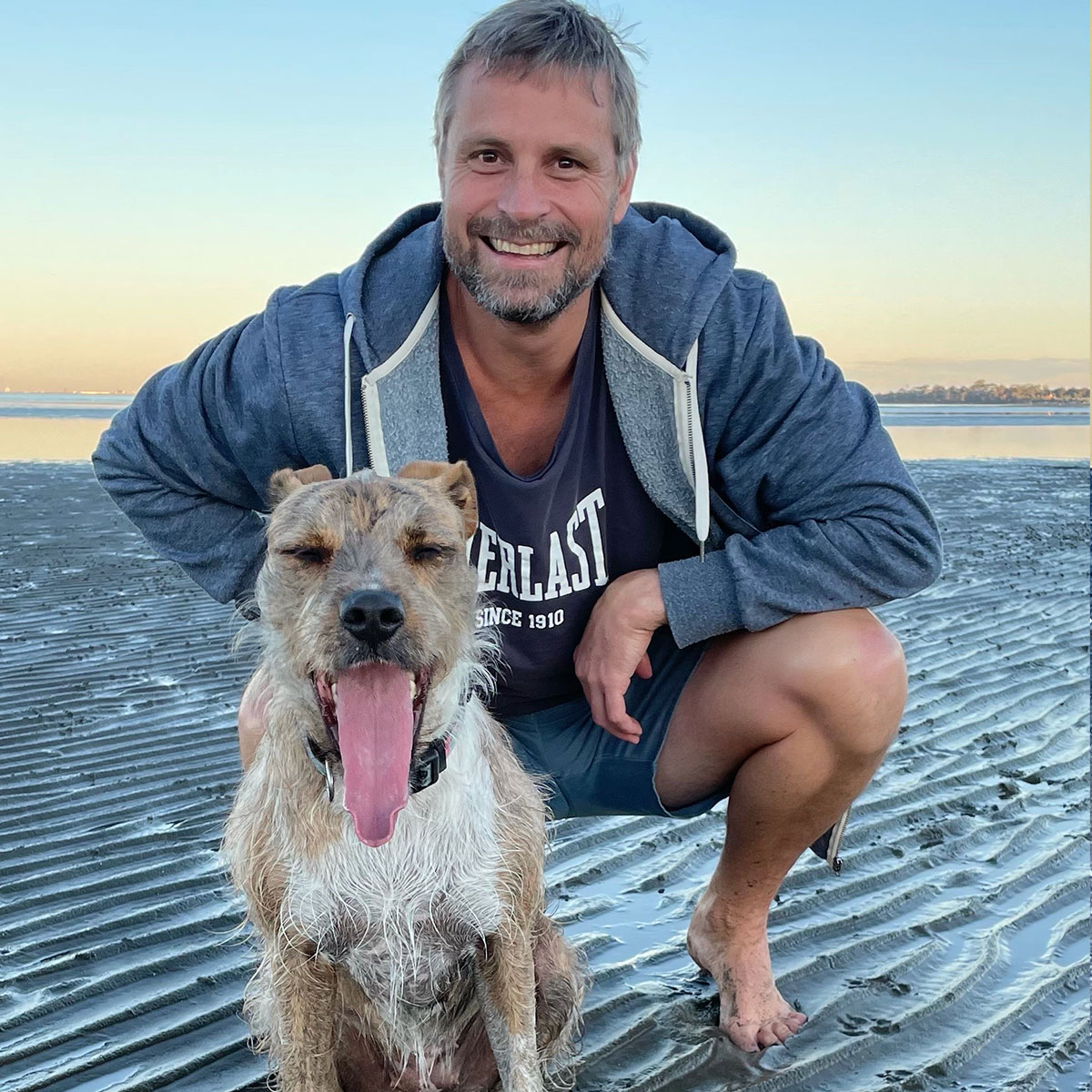 Dr Tony Nahrung
Dr Tony isn't a full time member of the team but you will see him around here fairly regularly. He's been helping Darryl out for about 10 years now.
Tony developed an affinity with animals while growing up on a dairy farm near Kenilworth. Dogs, cats, cows, pigs and chickens were his constant companions.
Since graduating from University of Queensland, his veterinary career has spanned 25 years and taken him around the world. He spent 10 years working in small animal practice in the UK as well as completing volunteer projects in the Galapagos Islands, South Africa and Fiji. He has a special interest in surgery.
Tony has now settled locally in Brighton with his wife, daughter and a miniature wolfhound called Roxy the Wonderdog – who is without doubt the most handsome dog in the entire history of dogs.
In his spare time he enjoys camping, surfing, wingfoiling, mountain biking, boardgames and the occasional triathlon.
Dylan Salter
Dylan is one of our full time Veterinary Nurses. He joined the Boondall Veterinary team in 2009, originally as a work experience student and has completed a Certificate II in Animal Studies with further studies in Veterinary Nursing.
From a young age Dylan has had a passion for animals, always eager to help an animal in need. He currently cares for an Ash Tabby called "Dace" that continually shadows him in the hope of getting more food.
Outside of work you will find him playing Dungeons and Dragons with friends, or having fun at a Gelsoft range.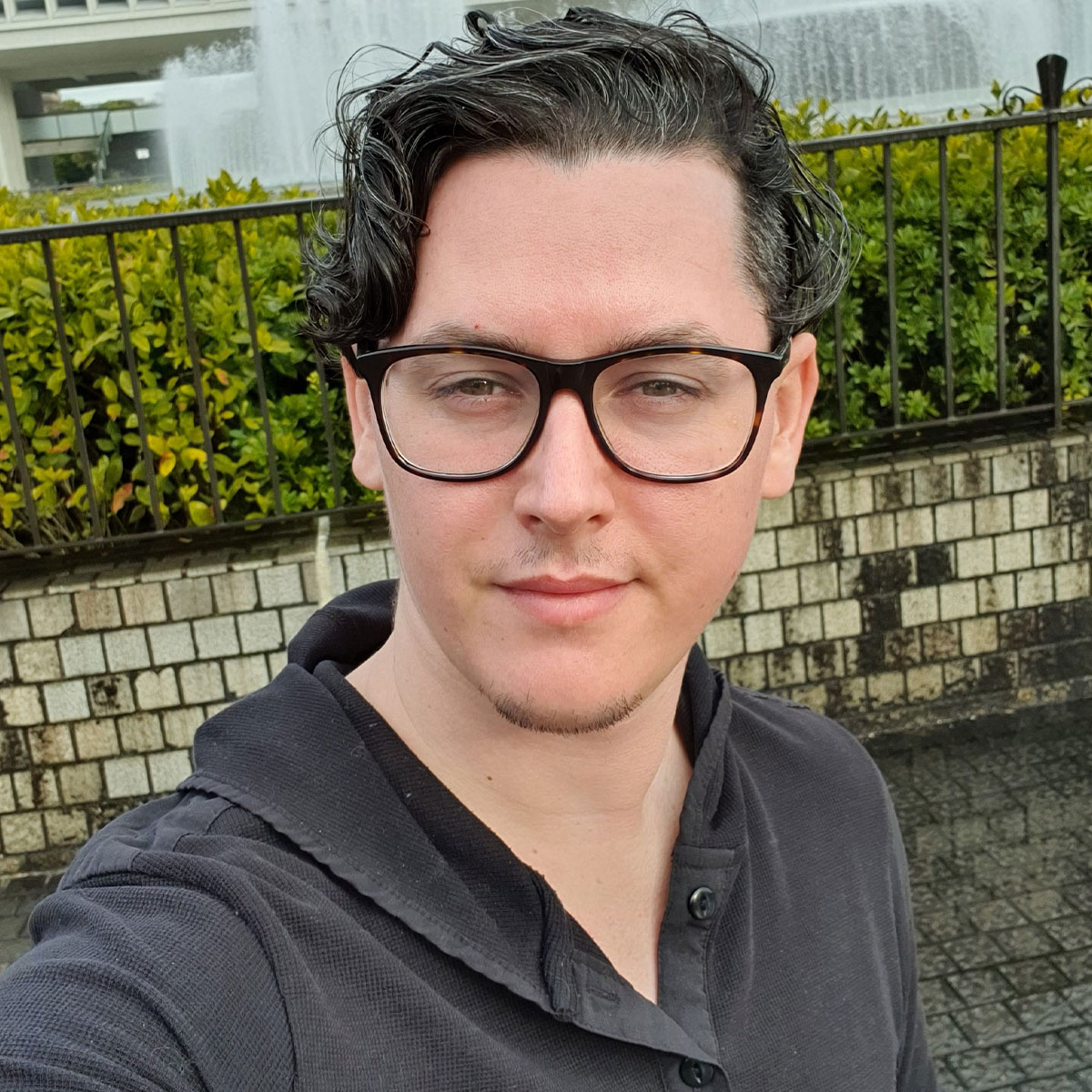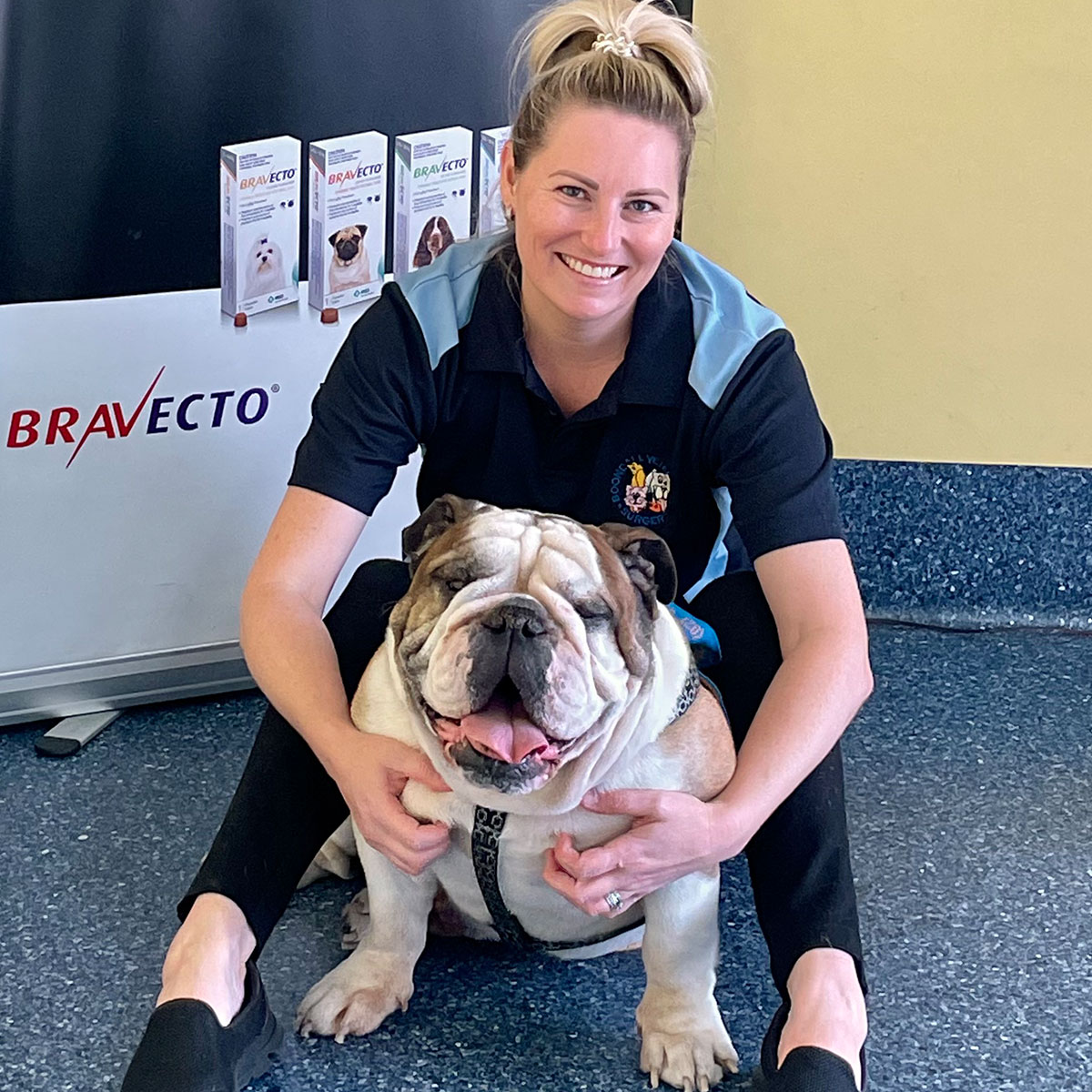 Emma Johnson
Emma started working at the clinic in 1999 as a school based trainee. Over the next four years she completed her certificate 4 in Veterinary Nursing and a Business Diploma in Veterinary Management.
After working at the surgery for 8 years she took on a surgical nursing position at the University of Queensland Veterinary Teaching Hospital where she then completed her Diplomas in Surgery and Orthopaedic Procedures and Emergency and Critical Care Patients. She worked at UQ for 10 years taking one year off to work overseas in London.
In 2011 Emma took time off to start a family. She now has three children, two boys and a girl. Emma has been back working part time at Boondall Veterinary Surgery since 2015.
Emma has recently started breeding British Bulldogs; she has two British Bulldogs Marsha and Daphne a Shetland Sheepdog Douglas, a Cat Oreo and three guinea pigs. Her menagerie is always expanding despite her husband saying no more animals.
Cassandra Gibson
'Cassie' has been a Veterinary Nurse with Boondall since 2017. Cassie has a Certificate IV in Veterinary Nursing and enjoys all aspects of nursing especially dental care and dermatology. She has always known that she wanted to work in the animal industry, even at a young age.
If she's not at work you will find her challenging herself at the gym, mountain climbing, relaxing at the beach, trying new cuisine or planning her next adventure. She also has a rescue dog named Lainey that runs the household.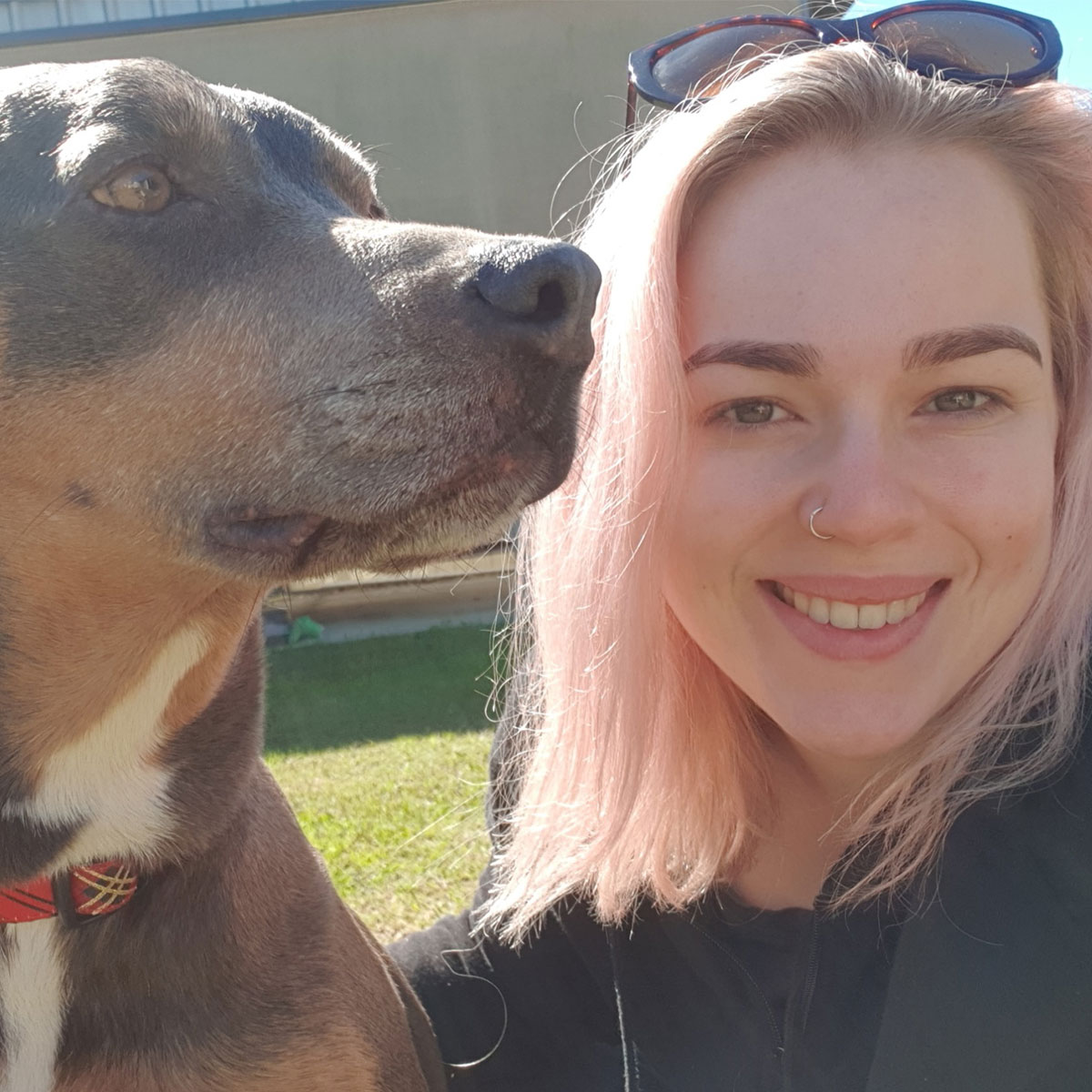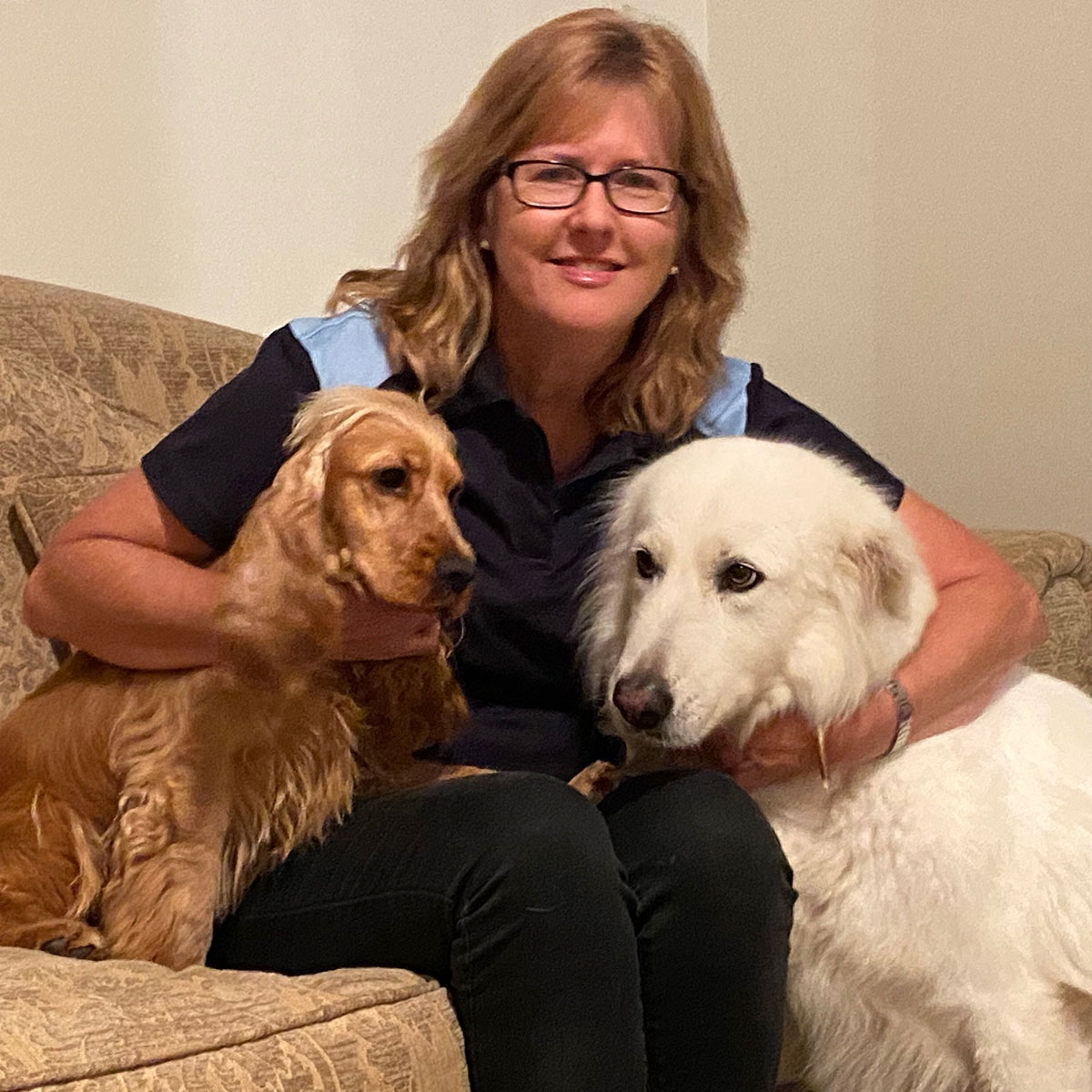 Deena Taylor
Deena joined Boondall Veterinary Surgery in 2019 as a receptionist.
She has completed her Cert 2 in Animal Studies with the Animal Industries Resource Centre and hopes to start a Cert 4 in Vet nursing in 2022.
Deena loves working with animals and meeting clients and their pets.
Animals have always been a major part of Deena's life.
She has 2 dogs, a Cocker Spaniel called Nellie and a Maremma called Willow. Deena also has a cat named Ollie and a Stock horse named Mulberry.
Deena's spare time is spent with family, taking the dogs on adventures and horse riding.